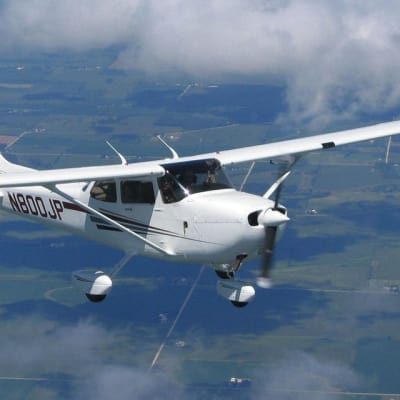 Scenic Flights
Experience Wisconsin from the air
Flights Available Year-Round
Wisconsin Aviation is located just 15 minutes from The Audubon Inn, and is the state's premier, full-service provider of general aviation services. Guests of The Audubon Inn now have the opportunity to experience Wisconsin from the air by reserving Discovery or Scenic Flights. Discovery Flights include hands-on instruction from an FAA-certified flight instructor, as you take the controls from the pilot's seat. Or just sit back, relax, and enjoy a Scenic Flight with your camera in tow as your pilot escorts you through the air to take in breathtaking aerial views of Wisconsin.
---
Rates
Round trip car service to the airport is available for an additional fee, with 24 hour's notice.
Discovery Flight
$69.00 for 60 minutes of instruction (30 minutes on the ground, 30 minutes in the air).
Scenic Flight
$99.95 for a 40 minute flight (up to 3 passengers included; some restrictions may apply).
---
Additional Services
Wisconsin Aviation is also a premier provider of additional aviation services including charter, flight training, aircraft rental, aircraft sales, maintenance, avionics, interiors, and line services. For more, visit the Wisconsin Aviation website: Wisconsin Aviation.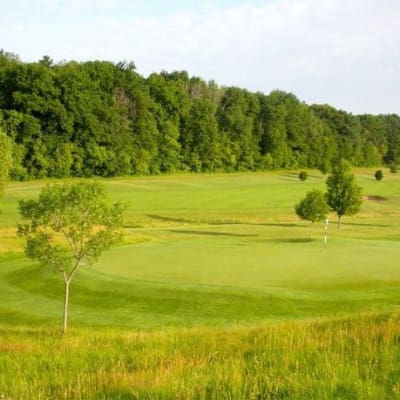 Golf
18 Holes of Paradise in Mayville
The Mayville Golf Club is located one half-mile from The Audubon Inn, and is open to the public seven days a week during regular season hours.
The golf course has been a part of Mayville since the early 1930's. It was expanded to 18 holes in 1993. It offers 18 holes of challenging golf, a driving range, power golf carts, memberships, fully stocked pro shop, golf lessons, golf leagues, beverage cart, locker rooms with showers, golf outings, banquet facility for weddings, anniversaries, and miscellaneous parties.
---
Rates
Overnight guests of The Audubon Inn are eligible for special discounted rates:
Weekday: 9 Holes - $12 per person; 18 Holes - $20 per person
Weekend: 9 Holes - $14 per person; 18 Holes - $25 per person
Cart Rental: 9 Holes - $10 per person; 18 Holes - $17 per person
---
Course Information
Click the course layout image for par and yardage information.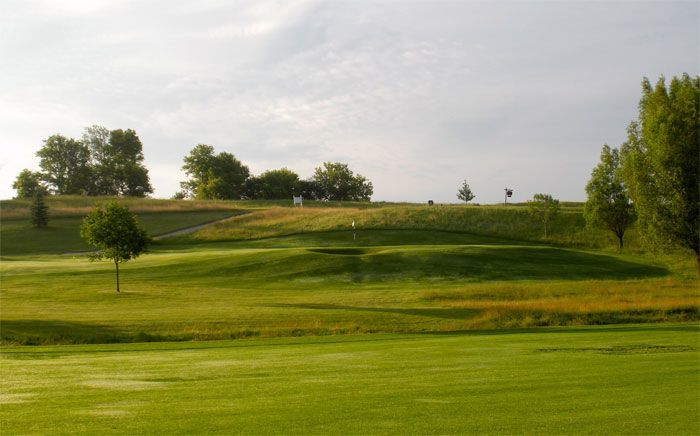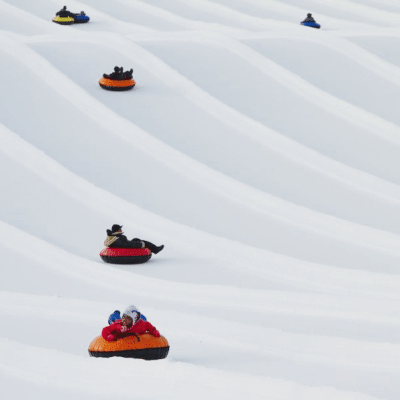 Ski
Skiing, Snowboarding & Tubing Near Mayville

The Sunburst Winter Sports Park, a great place to make memories!
Family-friendly. Fun atmosphere. Great place to learn. Awesome group rates. Slopes across all levels. Improved snowmaking. Impeccable grooming. Three awesome terrain parks. A short drive from The Audubon Inn. Easily accessible. Continuous improvements. Huge commitment to customer satisfaction. Focus on safety, fun & learning. Starbucks coffee & espresso beverages.
Largest tubing park in the world!
For all these reasons, we think this place is special. Additionally, we're excited to introduce some key improvements to enhance every customer's experience:
Customers now find a renovated Rental Building to help skiers & snowboarders get onto the slopes more quickly than ever before.
We have a new fleet of boots for both skiers and snowboarders, and new snowboards.
Skis are now race-tuned for optimal performance to make learning easier.
New boot-drying racks help keep your feet both warm & dry.
Our new self-service boot system allows customers to select their own size & fit….making the entire "gearing up" process more personal.
Guests can purchase tickets in more locations than ever before, even on our newly renovated patio.
Our Tubing Park is now the largest in the World!
Freschi's Fresh Food Cafe features new fresh options such as artisan sandwiches, freshly made salads, soups and now proudly serving Starbuck's coffee & espresso beverages.
The Summit Ski Shop next to the Main Chalet features great new logo wear, along with wintertime essentials.
Sunburst! Pure Fun!
For more information and lift ticket prices, visit Sunburst Winter Sports Park's website.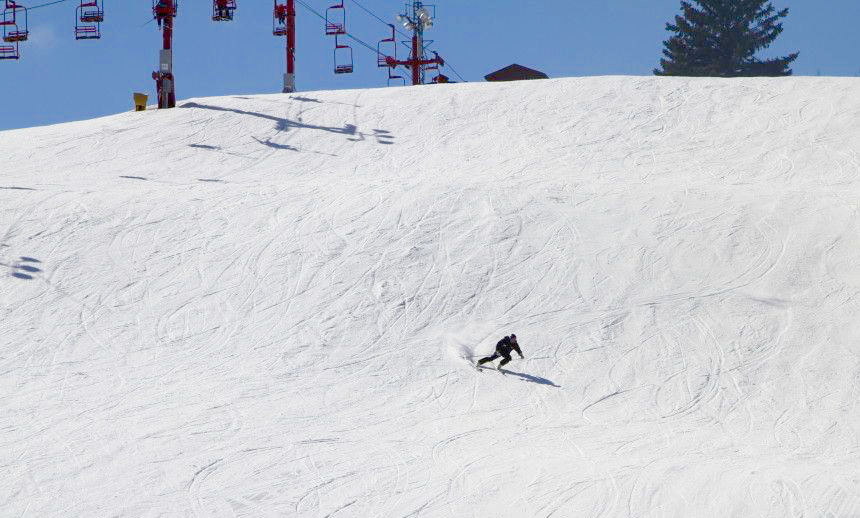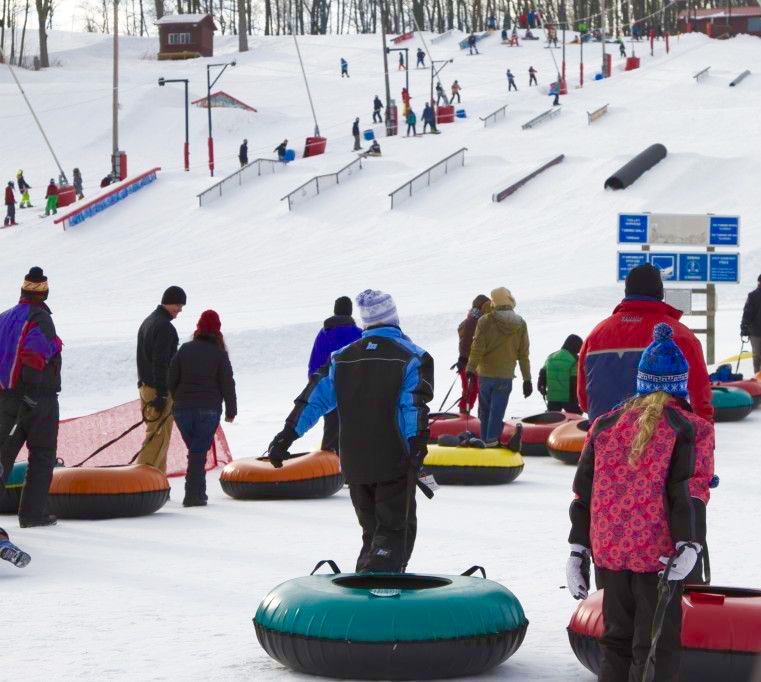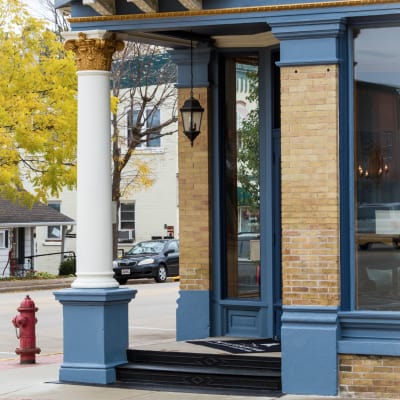 Mayville
New Discoveries Await
Mayville is located on the Rock River in Dodge County, the historic gateway to the Horicon Marsh.
Walk along the banks of the Rock River and through our community filled with preserved historic homes and a variety of architectural styles. Stroll through Mayville's historic downtown to experience an array of unique shops, services, and restaurants. Explore this sportsman and naturalist's dream where fishing, hunting, bird watching, exploring and hiking are all complimentary leisure activities throughout the area.
Visitors to the 1878 Hollenstein Wagon and Carriage Factory will find six original wagons and a carriage manufactured here, along with historical items and photographs of Mayville's past. Also featured is a home constructed in 1876 and furnished in period style with a millinery display, clothing and toy collections, a fire house with artifacts of Mayville's Fire Department, memorabilia from Mayville's churches, and depictions of an early barber shop and the Brunke Cigar Factory.
Housed in a magnificent 1857-1877 Greek Revival building listed on the National Registry of Historic Places, the Mayville Limestone School Museum presents glimpses of the past displayed in ten rooms and galleries, including a furnished and restored 19th Century classroom, the Edgar G. Mueller Photo Gallery, Hugo Fenske Wild Game Room, Elsmer Pieper's Boy Scout Memorabilia, the Charles Henderson Collection of Indian Relics, the Dick Ruedebusch Jazz Exhibit, the Cap Blohm Art Gallery, Ted Bachhuber's African Collection, and the "When Iron Was King" History Room.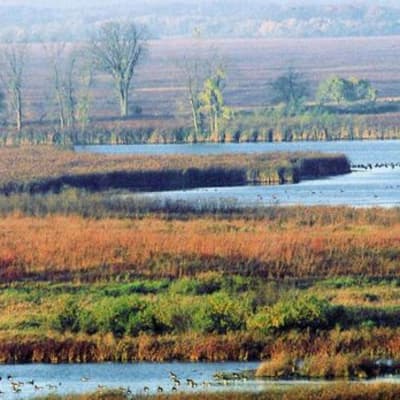 Horicon Marsh
voted wisconsin's top natural wonder
The Horicon Marsh is the largest freshwater cattail marsh in the world. Located in southeastern Wisconsin, this vast wetland is less than an hour's drive from both Milwaukee and Madison. While the marsh is renowned for its migrant flocks of Canadian Geese, it is also home to nearly 300 other species of birds.
The Horicon Marsh was carved by glaciers, harnessed and hampered by man, and finally given back to nature. Hundreds of thousands of waterfowl each year and the 500,000 annual visitors who enjoy their presence are a testament to the preservation efforts of recent years and prompted the construction of a state-of-the-art educational center.
The famous avian resting place that sprawls over 31,653 acres, mostly in Dodge County, has not changed much in recent decades, but the history of this internationally significant wetland is as fascinating and diverse as the wildlife that call it home.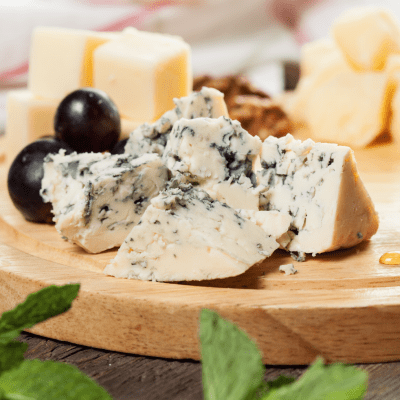 Theresa
Master cheesemaker & confectionery
Entering Widmer's Cheese Cellars in the tiny town of Theresa, Wis., is like stepping back in time. Adorned with the flags of Swiss cantons on the outside, the plant inside affords visitors a close-up look at the making of some of the Dairy State's best, most classic cheese varieties. For more, visit: www.widmerscheese.com.
Confections For Any Occasion is a chocolate shop, restaurant and more located in downtown Theresa WI. Founded by Joel Bernhard, Confections For Any Occasion makes gourmet, novelty, and holiday themed chocolates fresh daily. For more, visit: www.confectionsbyjoel.com.
Regular tours of Widmer's Cheese Cellars and Confections For Any Occasion are available - ask our friendly staff for more information.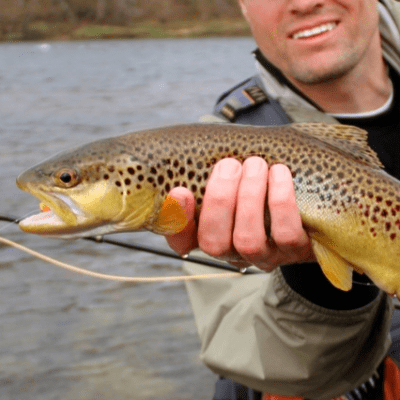 Dodge County
the outdoorsman's destination
Dodge County's many lakes and streams provide four seasons of outdoor fun, including downhill & cross-country skiing, water skiing, ice fishing, sailing, boating, canoeing, swimming and duck hunting.
The county is crossed by hundreds of miles of hiking, bicycling, snowmobiling, ATV, horseback riding and cross-country ski trails ranging in difficulty from the easy grade of the well-groomed Wild Goose Trail to the marked but ungroomed cross-country trail through the Horicon Marsh.
Altogether, Dodge County boasts more than 500 miles of trails connecting to corridor trails in Dane, Columbia, Fond du Lac and Washington Counties.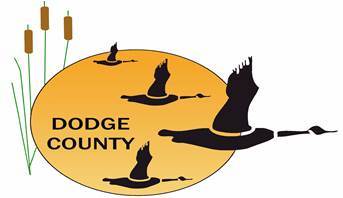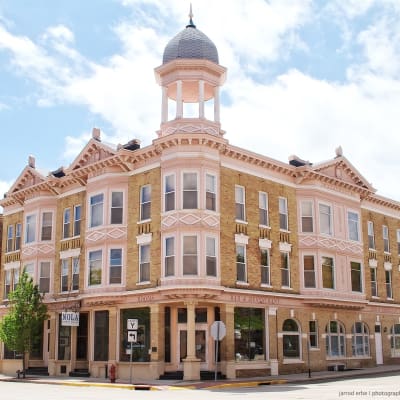 Map of Favorites
Audubon Inn Recommendations