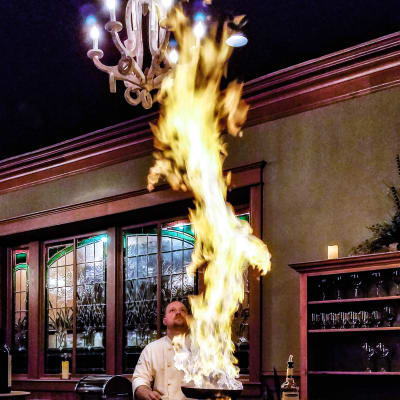 About Us
Dear Valued Guest,
Since 2014, NOLA North Grille has offered high quality food prepared from scratch, warm & friendly service, and a distinct ambience that is unparalleled in the region — all with a gentle New Orleans influence. Known over the years as an ideal choice for special occasions, we are pleased to offer a unique dining program that strives to be…..special.
Our food is hand-crafted with quality ingredients. We believe that fruits and vegetables picked closer to peak ripeness taste better and are more nutritious. We also believe that small producers put a little more "love" into their products. We do our part to deliver these subtle enhancements to your plate by sourcing from local farms when possible, and by preparing meats, poultry, and fish fillets "sous vide", a technique that utilizes low temperatures over a longer period of time to ensure they are cooked to perfection. You will taste the difference! In order to provide timely service, advance reservations and pre-orders are required.
Dining at NOLA North Grille is more than just a meal - it's an experience. Cocktail hour (optional) begins at 6:00pm, where you may enjoy a complimentary beverage of your choice, a light snack, and socialize with our friendly staff and fellow diners. At 7:00pm, guests will be seated for dinner. Since meal selections will have already been taken during the reservation process, you need only to relax and savor the flavors of three delicious courses, prepared and served by people who truly enjoy what they do.
Bon Appetit, and thank you for your support!
- Keith & Amanda Hill, Owners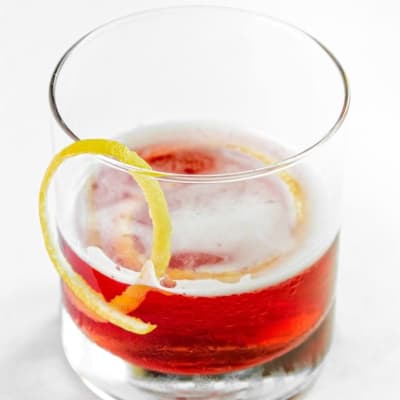 The Bar
Sip On Something Special...
The Bar voted "Most Beautiful in Wisconsin" offers classic and house-crafted cocktails, and of course, the Wisconsin Brandy Old Fashioned. If specialty brews are more your speed, you will find among the best Wisconsin and Louisiana have to offer with draft and bottled selections. The wine list offers an expansive glass selection from the U.S. and abroad. Draft beer and wine tasting flights are available daily for those who wish to savor a multitude of flavors, or let us pair the perfect selections with your meal.